Instruction: Beginner – Advanced Flute, Piccolo; Beginner – Intermediate Piano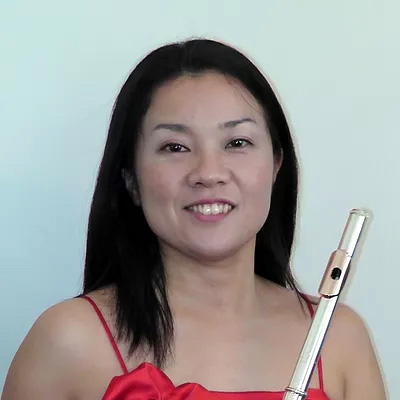 Noriyo Fukui is from Chiba Prefecture in Japan. Her foray into music began at the age of 6 when she started taking piano lessons. At 13, she joined the junior high school wind ensemble where she added flute to her repertoire. One year later, she was awarded her first prize from the prefectural flute solo competition. Later, she studied at McGill University in Montreal and received a Licentiate in Music in flute performance. During that time, she also studied in England for one year to complete Trevor Wye's flute studio program. She then received her Master of Music Degree from the Hartt School in Hartford, CT where she received talent/honors awards.
Ms. Fukui is active in chamber music and solo recitals. She has performed throughout North America, UK, and Japan including an orchestral concert at Carnegie Hall in New York City under the director Terry Hill. She is a winner of the Miami String Quartet Competition (2008). Her teachers include Trevor Wye (The Flute Studio, former Professor at the Guildhall School of Music, London), Janet Arms (New York City Opera), Cindy Shuter (former Montreal Symphony Orchestra), Paul-Edmond Davis (former London Symphony Orchestra).