The John Petrucci line of signature guitars gets an extensive makeover this year and is now available to order! The Majesty lineup includes six new finishes in 6, 7, and 8-string models to complement the ever-growing range of this highly versatile instrument. All new Majesty instruments feature DiMarzio Dreamcatcher and Rainmaker pickups along with a piezo bridge pickup. The JP15 will also now be offered in the popular translucent Tiger Eye burst finish and a flamed Purple Nebula finish for all 6 and 7-string models.
The Majesty comes in 4 new finishes: Okelani Blue, Wisteria Blossom, Sanguine Red, and Emerald Sky. Available in 6, 7, and 8-string models.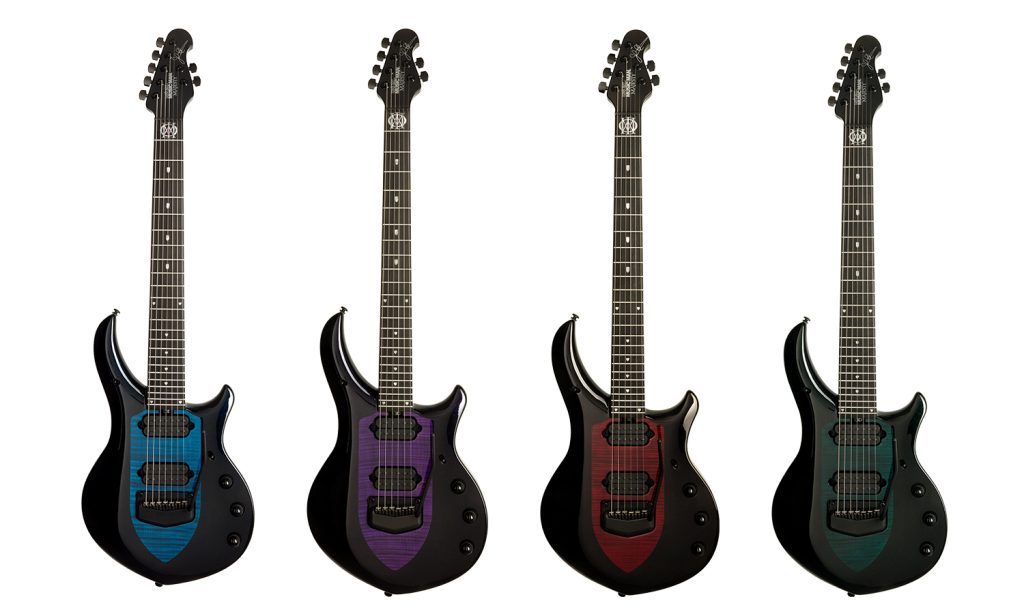 The Maple Top Majesty comes in 2 new finishes: Spice Melange and Crystal Amethyst. The Spice Melange Majesty features a spalted maple top, roasted maple fretboard with a three-piece neck construction, two strips of Honduran mahogany, and a center strip of roasted flame maple. The Crystal Amethyst Majesty features a full flame maple top with a burst from green to purple with mystic dream metallic edges.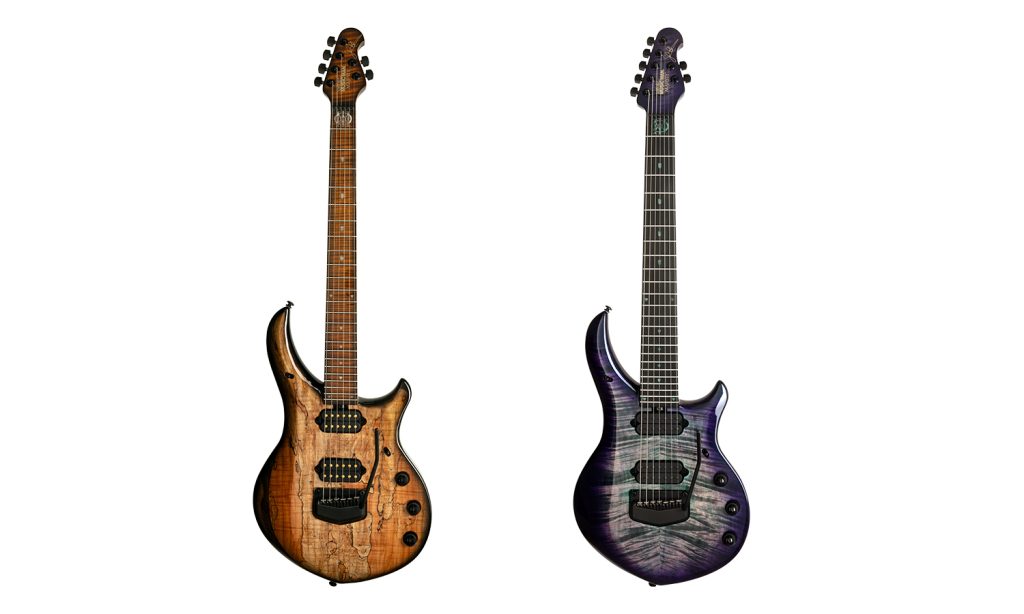 The JP15 is offered in a Tiger Eye burst finish in flame or quilt, or the Purple Nebula finish. Featuring a lightweight Okoume body with a roasted figured maple top (Tiger Eye) or a maple top (Purple Nebula). Both finish options are offered with a roasted maple fingerboard. The JP15 is equipped with DiMarzio Dreamcatcher and Rainmaker pickups, a custom John Petrucci Music Man Piezo floating tremolo, Schaller locking tuners, and 24 stainless steel frets. Available in a 6 and 7-string.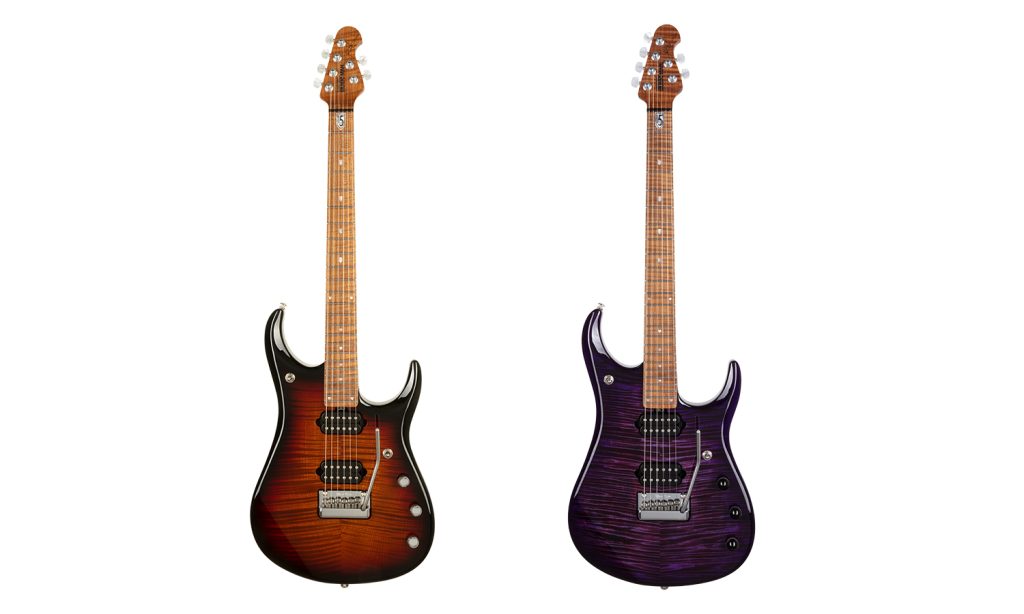 Watch the official JP 2022 Collection trailer video here.