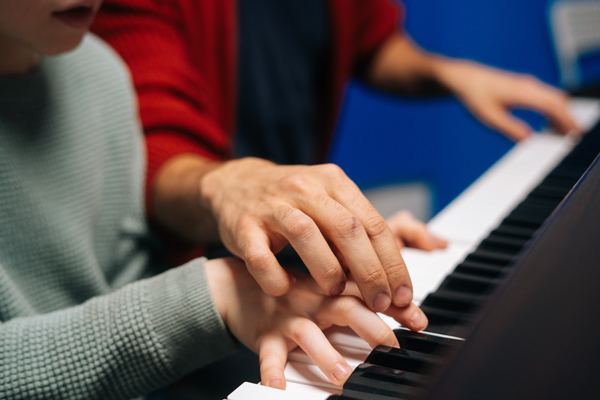 Mastering a new skill can be challenging. If you or your child are interested in learning to play an instrument, music lessons can help keep you motivated and on the track to success.
Turn to the experts at DuBaldo Music Center! Our experienced and friendly teachers can help you reach your goals. Here are a few ways you can benefit from music lessons.
1. Boosts Confidence
Playing an instrument gives you the ability to express yourself through music, which can be beneficial to self-esteem. During a music lesson, your teacher will work with you in a creative and comfortable environment, which gives you more control over your thoughts and emotions to be successful.
Music lessons are a hands-on way to see your progress with an instrument in real time. As you learn to play more difficult material, you can see your evolution as a musician. This growth can give you the confidence needed to continue pushing yourself to the next level!
2. Teaches Patience & Discipline
You've probably heard that practice makes perfect. This is especially true when learning to play an instrument. Whether it's the violin, clarinet or trombone, it takes time to develop and master this new talent.
It can be easy to get frustrated when learning to play different notes and understanding how to read sheet music. While working with an experienced teacher, you will begin to develop more patience. Not only do our teachers work to instruct the technical aspects of music, but they also use their knowledge to show students how an instrument can benefit them emotionally and mentally.
As you progress through lessons, you will develop self-discipline. When trying to learn and memorize new techniques, you may begin putting in more hours of practice and studying. Working with a music teacher gives you the opportunity to learn the tips and tricks that made them the great musician they are today.
3. Improves Social Skills
Working with others to improve your musical abilities can also benefit your social skills. With music lessons, you can work with your teacher to solve specific problems and become more comfortable asking questions. You may also make friends through these lessons, given that you have a common hobby and interest to discuss.
Consider starting a band! Work with other students to create a beautiful sound, relieve stress and improve social skills, while being introduced to different musical tastes.
Ready to embark on your musical journey? Schedule lessons at DuBaldo Music Center today!