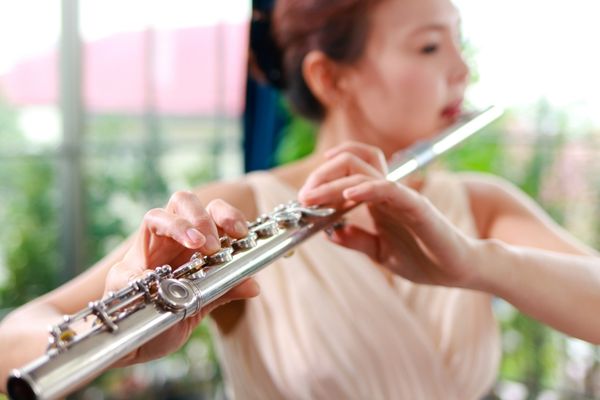 If you're interested in learning to play an instrument or your child needs one to practice for the school band, consider a rental program. DuBaldo Music Center offers a starting point if you're not ready to make the financial investment of purchasing an instrument. Here's what you should consider.
Benefits of Instrument Rental Programs
Generally geared toward students interested in trying out a guitar or band instrument for the first time, rental programs involve a fee rather than paying all costs up front.
For someone just starting lessons or participating in a school-sponsored music program, this arrangement offers a few advantages:
Rental program fees cover the instrument, case, repairs and routine maintenance.
They let you explore a few different instrument types until you find one that clicks.
Rental programs allow for size upgrades without having to make a new purchase.
They tie into a rent-to-own program. Should you become serious about playing an instrument, the fees you've already paid go toward its total cost.
Rather than put off learning an instrument, you can get started with a rental in the following scenarios.
School Band and Orchestra Programs
While some schools may still lend instruments to students, this is often no longer the case. Instead, interested students will be steered toward a music store with a rental program, where you pay a fee for an instrument for the school year or into the summer to practice.
This arrangement supplies you with a high-quality instrument for the entire year but also:
Limits having to invest in an instrument you may lose interest in
Encourages you to take lessons so you can improve your technique outside of the band
Allows you to try a new activity without having to pay for your own instrument
Starting Music Lessons
Many first-time music students are unaware of the time and focus investment involved. This often entails music lessons with practice in between. Children, especially those dabbling in multiple hobbies, may become less interested after a few months, while life can get in the way for adults.
In these scenarios, rental agreements offer a two-fold benefit. You don't have to pay for an instrument that you may eventually have to sell and you can try multiple types of instruments. If you love music but are unsure about how to express your passion, you might start with the violin, then pick up the guitar or give a wind or brass instrument a try.
Making Instrument Upgrades
Particularly for growing children curious about learning a stringed instrument, the size they need will likely change with time. They may go through two to three sizes before reaching a full-size instrument.
Rental contracts allow your child to move up to a more appropriate size without the expense of purchasing a new instrument. Once they reach a full size, owning may make more sense from financial and progress standpoints.
When Should You Buy an Instrument?
Based on some of the points above, you may want to consider purchasing an instrument if:
Your child has been playing for a few years and is committed to keep improving
You or your child uses a full-size instrument
You're looking for a quality, long-term instrument to grow as a musician
You've been renting a full-size instrument for some time and paying off the remainder through rent-to-own is more affordable than buying one up front
Learn more about DuBaldo Music Center's rental program, including partnerships with Hartford County schools. Contact us with your questions today!